Vocabulary Bank for Education Dissemination Event - 26 Nov 2010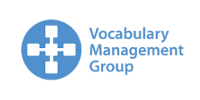 The Vocabulary Bank for Education (VBE) provides a range of multilingual, controlled lists relevant to learning in the EU, including those that are used to validate metadata profiles and a thesaurus used to describe educational topics. To support dissemination of the VBE a one-day event will take place on Friday 26th November in London from 10:00 to 16:00. Lunch will be served. Attendance is free but places are limited.
Venue: The Wellcome Conference Centre, 183 Euston Road, London, website www.wellcomecollectionconference.org
Registration: click here
The target audience is people and organisations that:
have an interest in knowledge management
expect to be editing and managing vocabularies
might use the vocabularies published in the VBE
are involved with the ASPECT project
want to connect their systems to interact with the VBE
The aims off the day are:
to demonstrate the latest leading edge technologies
to raise awareness of the VBE and its surrounding services
to encourage collaboration in the use of terminology services
to disseminate the ASPECT project
Agenda
10:00 Registration
10:30 Introductions and objectives for the day
10:45 ASPECT project and services
11:15 VBE demonstration
11:45 Coffee
12:00 Lexaurus Editor
12:30 Interfacing with the VBE REST API
13:00 Project partner feedback (Kati)
13:15 Discussions
13:30 Lunch
14:15 Example implementations
14:30 Customisation
14:55 Faceted classification
15:20 Modelling ontologies – discussion of 'facets' versus relationships
15:45 Summing up
16:00 Tea and biscuits
16:15‐17:15 One‐to‐one and group discussions / Hands on use of Lexaurus Editor
17:30‐18:30 Canapes and wine
19:00‐21:00 Meal locally for those wishing to stay
Presentations will be given by:
Neil Smith ‐ Director, Vocabulary Management Group
Rob Tice ‐ Technical Architect for Lexaurus and Director, Vocabulary Management Group
Mike Collett ‐ Director, Vocabulary Management Group
Kati Clements ‐ University of Jyväskylä
If you have any topics or questions that you particularly want covering then please email them to Mike Collett mike[AT]vocman.com by 24th November.