ASPECT Newsletter 6
Issue 6 – May 2011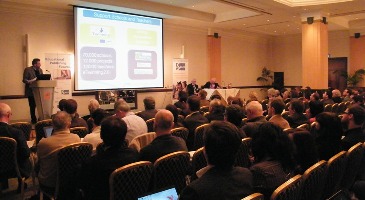 David Massart, ASPECT Project Manager
The ASPECT Best Practice Network successfully concluded its work on 30 April 2011. This 6th and final newsletter provides an overview of the project and its main achievements and includes examples of ASPECT results such as the Application Profile Registry, Vocabulary Manager and content providers' work with IMS Common Cartridge.
There is also a link to the project final report where we provide a comprehensive set of recommendations that reflect, not only the experience of the partners in ASPECT project consortium, but also the input and feedback from almost 1,500 participants in ASPECT workshops, seminars, plugfests, webinars and other dissemination events which were essential to the success of ASPECT as a Best Practice Network. In this final newsletter, I would also particularly like to take the opportunity to thank nearly 200 organisations and individuals that followed and contributed to ASPECT's work as Associate Partners.
However, the work of ASPECT is by no means over. At the end of the project European Schoolnet will continue to work with a number of ASPECT partners in order that a variety of tools and services will remain publicly available via the Learning Resource Exchange (LRE) Service Centre that was established to support the best practices on content exchange and reuse that emerged over the last 32 months.
I am also confident that we will be able to take forward some of the discussions begun in ASPECT with a second strategic seminar on Educational Publishing Futures in 2012. The overwhelming response to this final ASPECT event in February 2011 clearly underlined the need to have an ongoing dialogue on how we can implement standards and specifications for learning technologies. So, it is "au revoir" I think rather than goodbye.
You can read more about the work done during the ASPECT project on the website and the final report (PDF).
Main Results and Achievements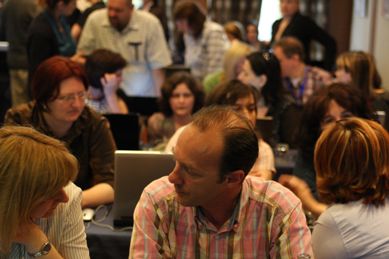 ASPECT aimed at taking steps to address the potentially damaging 'disconnect' between standards bodies and experts on the one hand and educational policy makers, ICT advisers and practitioners on the other. It has ensured that best practice with regard to the implementation of standards and specifications for learning technologies (SSLT) are no longer derived primarily via technical experts.
ASPECT actively worked with leading European experts, professionals and policy makers in Ministries of Education who can make a real impact on SSLT take-up. From the perspective of Ministries of Education taking part in the project, a key result was that teachers' views as well as those of technical experts are considered during the standardisation process. In addition, the ASPECT partners have continued to be active contributors to all international standardization bodies and consortia active in e-learning (CEN/ISSS, IEEE, ISO, IMS, ADL).
We have created the following examples of results and achievements of the ASPECT technical work packages (i.e., work packages 2, 3, and 5).
WP2: Application Profile Registry: The Application Profile Registry (APR) describes the metadata application profiles used to describe learning resources managed in different learning object repositories.
WP3: Vocabulary Manager: The Vocabulary Manager is a tool for inserting vocabularies into users' application profiles. It allows a user to insert vocabularies that are located on his/her hard disk, available via the ASPECT Vocabulary Bank for Education or available via a web page link.
WP5: Working with IMS Common Cartridge: The ASPECT project explored the possibilities and restrictions of IMS Common Cartridge 1.0 and the summary of these experiment is available here.
A full description of results for each work package can be found in online version of the work package deliverables.
Recommendations and Best Practices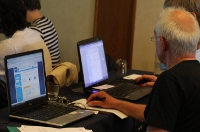 The recommendations reflect the experience of partners in the ASPECT Best Practice Network and are grouped by the different categories of stakeholders involved in the project:
content providers and repository owners,
tools' providers,
federation and discovery service builders, and
standards' organizations.
Given that end-users should benefit from standards and specifications rather than be concerned with issues related to their implementation and adoption, they are not addressed as a category of stakeholders.
Learning Resource Exchange Service Centre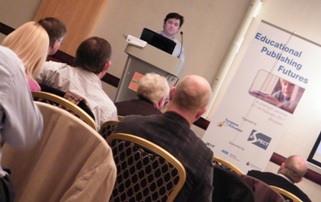 After the end of the project, ASPECT continues to make publicly available a variety of tools and services to support the best practices that emerged from its work. These can be accessed via the Learning Resource Exchange (LRE) Service Centre.

The LRE Service Centre includes:
A Learning Technology Standards Observatory (LTSO) serving as a focal access point to updated information on projects, results, news, organisations, activities and events that are relevant to the development and adoption of e-learning technology standards and specifications.
An application profile registry providing information about the data elements and vocabularies used by different application profiles and mappings between different profiles of a given standard.
A Vocabulary Bank for Education (VBE) providing a browsable and searchable interface to locate, view and download controlled vocabularies.
Learning Object Repository Registries providing up-to-date information about repositories of learning resources and their collections.
Validation services for testing conformance of metadata records to different metadata specifications and profiles.
Metadata transformation services for converting metadata records from one application profile to another.
An automatic metadata translation service integrated in the Learning Resource Exchange (LRE) enabling the discovery of learning resources in various languages.
Impact and sustainability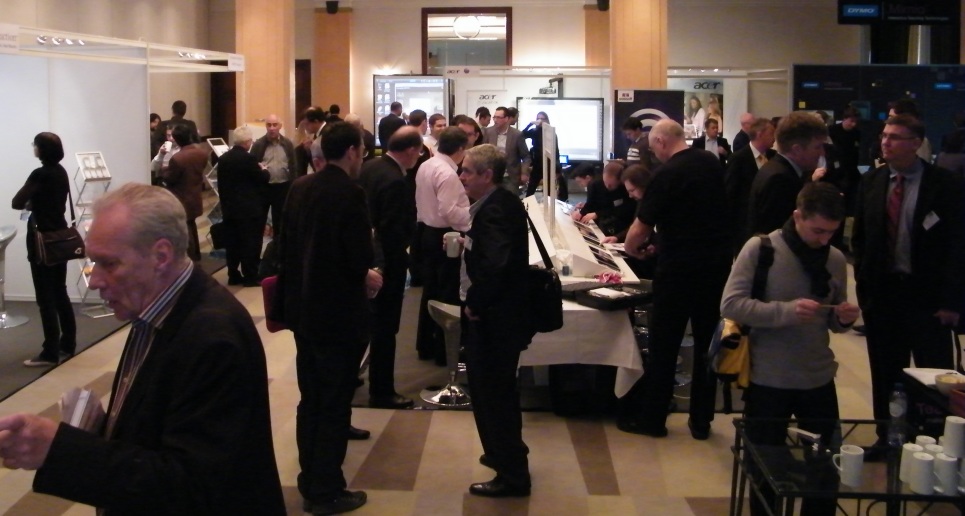 As the ASPECT Best Practice Network (BPN) identified best practices for the use of standards and specifications in the field of content discovery and use, its partners fed the project's experience into standardisation activities and ran an extensive set of dissemination actions. These included over thirty face-to-face international workshops, plugfests, regional events and online webinars and a final dissemination event on educational publishing futures attended by more than 150 participants.
A total of 1479 participants attended the various ASPECT BPN dissemination activities. The project engaged with 197 associated partners and developed a unique co-operation framework for all stakeholders who, after the end of the project, continue to benefit from a set of new support services that include: registries of learning object repositories; a vocabulary bank for education; an application profile registry; an automatic translation service for metadata; compliance testing; transformer services; a social data manager; and access to the knowledge accumulated during the project.
The ASPECT project is
coordinated by European
Schoolnet with support from the European Commission's eContentplus
Programme

http://www.aspect-project.org